Your Workshop, Our Passion
Advanced Ceramic Master
Build to list
4-1/2 inch Advanced Diamond Saw Blades
EZARC Advanced diamond saw blades are specialized cutting discs designed to deliver precise and clean cuts in a variety of tile materials, such as ceramic, porcelain. It will be a perfect partner for tile installers and general homemade DIYers.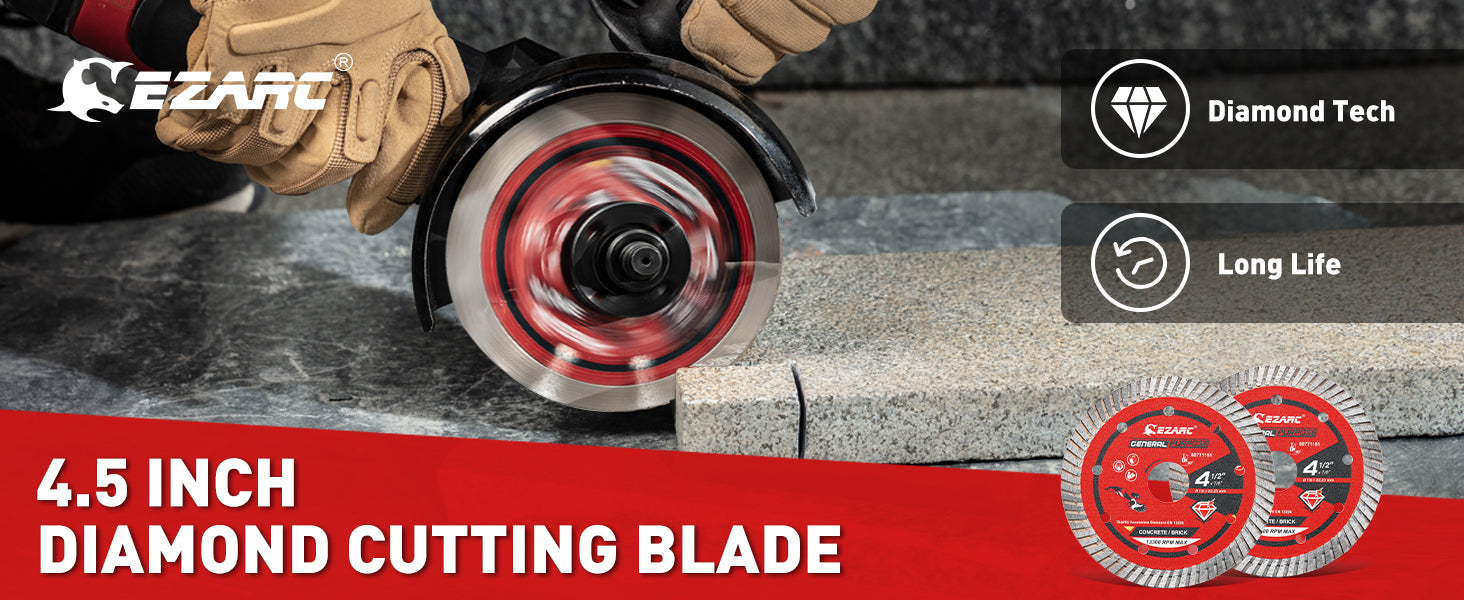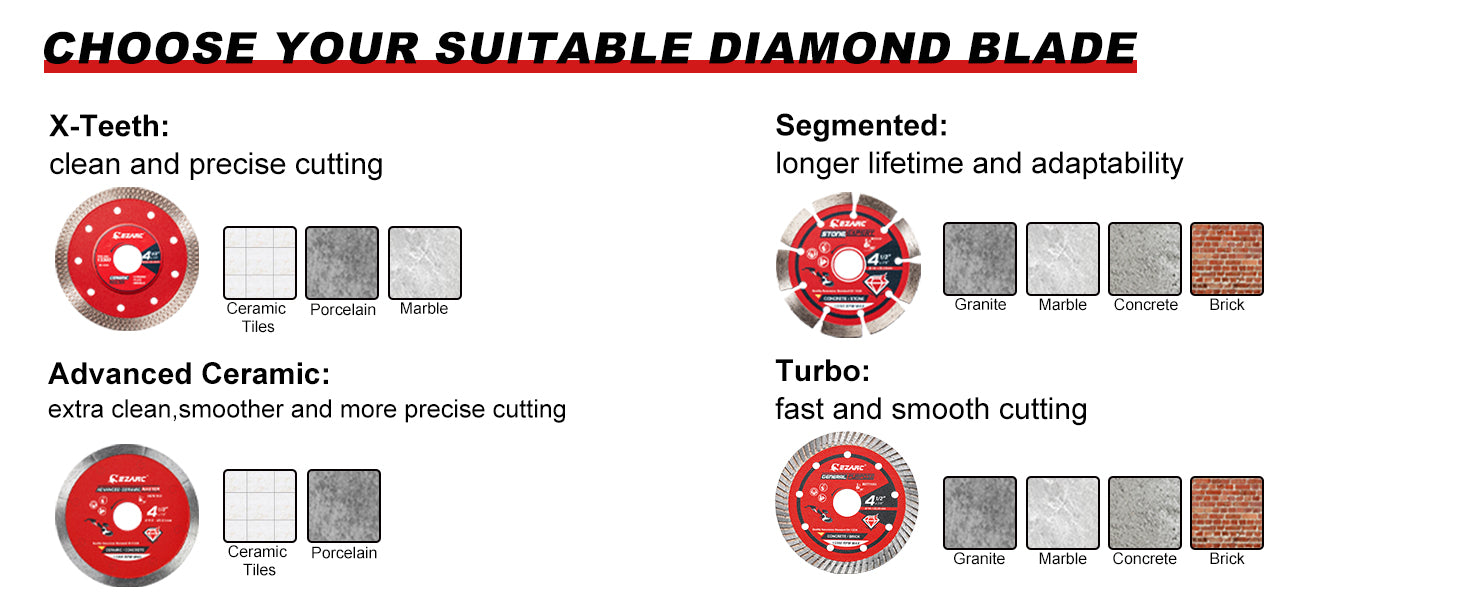 What are the advantages of diamond stone cutting blades with turbine over blades of segmental design?

Turbo blades cut porcelain and ceramic tiles quickly and smoothly with minimal chipping. For hard materials, segmented blades offer better cooling and debris removal. Choose the appropriate blade type for the material and desired cutting performance.
What is the recommended speed of a diamond saw blade for cutting porcelain?

The RPM for cutting porcelain tiles with a diamond saw blade should typically be within 3,000 to 4,500 RPM range, depending on the saw and tile thickness. It's important to note that the maximum RPM for the blade should not exceed 13,300.
Can diamond saw blades be used to cut materials other than porcelain tiles?

This saw blade is designed for cutting marble, bricks, ceramic tiles, and porcelain. It features a music slot design that reduces noise and vibration, resulting in a smoother and more efficient cutting process. and efficiency of the cutting process.